elizabitchtaylor: Yes, I support traditional marriage. A union between one middle-aged man and a 13-year-old girl for a dowry of eighteen cows.
Voicemails from my grandma in the final months...
12/3/11 4:22:29 PM Onyou-ya. How are you doing in the cold weather? Are you having a hard time because we didn't go grocery shopping that day? Uh, please don't skip meals and eat something. You need to eat in order to be healthy. I just called because I was curious about you, whether you were eating and staying warm in the cold. Uh, okay, grandma called you. Onyou-ya, be well. ...
"The loneliest moment in someone's life is when they are watching their whole..."
– F. Scott Fitzgerald, The Great Gatsby (via 13neighbors)
"I feel all shadows of the universe multiplied deep inside my skin."
– Virginia Woolf, from a diary entry dated 5 November 1931. (via fuckyeahvirginiawoolf)
"Newtown wasn't a tragedy; Newtown was a policy decision. We can do nothing for..."
– Stephen Marche for Esquire. (via nedhepburn)
"A poem begins as a lump in the throat, a sense of wrong, a homesickness, a..."
– Robert Frost (via praytell)
britticisms: "Whatnot" by Machinedrum  This was...
Adjectives →
nevver: "Adjectives are frequently the greatest enemy of the substantive." - Voltaire "[I was taught] to distrust adjectives as I would later learn to distrust certain people in certain situations." - Ernest Hemingway "The adjective is the banana peel of the parts of speech." - Clifton Paul Fadiman "When you catch an adjective, kill it. No, I don't mean utterly, but kill most of them —...
Watch
praytell: Brené Brown: The power of vulnerability I haven't watched a TEDxTalk in quite awhile. I'm glad I sat through this one.
Sometimes I miss everything for no reason.
Like getting swallowed by an overwhelming wave of nostalgia for things I can't identify. It's hard to explain.
Not letting myself write is a sadistic form of...
so I keep it all bottled in and until it literally suffocates me until I can't I will continue doing so
A letter to my grandma, from my brother →
Dear Grandma, It feels weird writing to you in English because I've only ever spoken to you in Korean all my life. I'll try my best. First off, I want to say I'm sorry. I'm sorry for leaving you in the nursing center and going off to San Francisco in search of adventure and to work on my app. It was only a week ago that you looked healthy and well, and I was even under the impression that you'd...
This train is finally moving fast enough.
In two days, my brother and I embark on a road trip up the coast to Seattle. In six days, I lose his company to San Francisco. In eight days, I move into my new home in Hermosa Beach. In ten days, I start my first adult job as a reporter for a local paper in South Bay. 
"'Creative blocks' come from people's life journeys. If you don't know who you..."
– Rainn Wilson on creativity
2 tags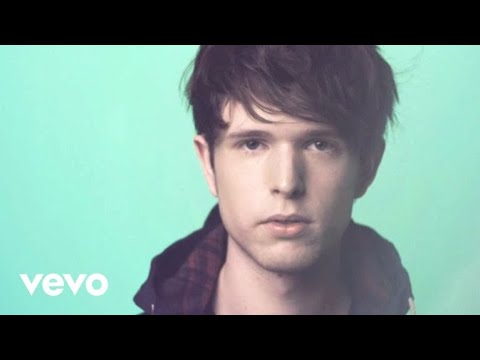 1 tag
9.12.12
I.  The staff at my grandma's hospital is very kind to me. I've come to stay with her nearly every day for more than a month now, and there's a familiarity that's bred from passing each other in the hall numerous times a day. Some nurses have taken an interest in me. They're curious as to how I have so much time.  "You on break? Start school soon?" Most...
"I like nonsense, it wakes up the brain cells. Fantasy is a necessary ingredient..."
– Dr. Seuss
"Man stands in his own shadow and wonders why it is dark."
– Zen proverb (via thelittlephilosopher) hm